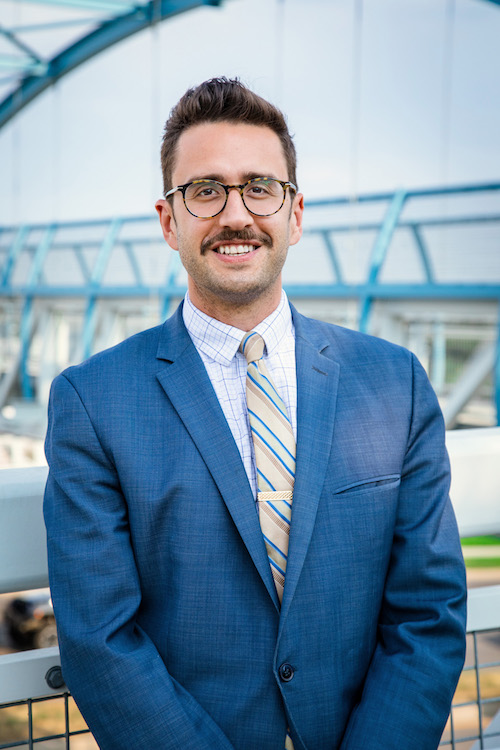 Luis Monroy
Emphasis in family law, criminal defense and probate matters
I grew up in Colorado Springs with parents who divorced when I was three years old. Although the majority of their opinions differed from one another's, they both instilled in me a belief that it is a societal duty to offer aid and support to a person experiencing hardship. It was because of this core conviction that I decided to major in sociology at the University of Colorado at Boulder and pursue a career dedicated to assisting people in times of crisis. This passion was furthered developed in my time at the University of Denver Sturm College of Law. After my first year, I interned with the Douglas County Office of the Public Defender where I worked on a high-profile death penalty case. I spent my second and third years of law school participating in the Criminal Defense Clinic where I worked as a student attorney on municipal criminal cases in various jurisdictions around the Denver metro area.
After graduating from law school, I worked at the Colorado Juvenile Defender Center, lobbying at the Capital for reforms to Colorado's juvenile justice system. I also worked with other non-profits in the Denver area to educate the community on the serious issues juveniles face in Colorado. After leaving CJDC, I worked in private practice guiding people predominantly through the criminal and domestic relations court process.
I strive to be an impassioned advocate in my legal work. I understand that people have emotional struggle and pain attached to their legal issue, and am always trying to lessen that burden. It takes courage to be involved in any legal proceeding, and I respect every client for their willingness to take action on their case.
EDUCATION:
University of Denver Sturm College of Law, JD 2013
University of Colorado at Boulder, BA Sociology 2008
EXPERIENCE:
Independent contractor with the Colorado Juvenile Defender Center
Private practice focusing on litigation in Criminal Defense, Juvenile Defense, Domestic Relations Law, and regulations concerning implementation of Amendment 64.
VOLUNTEER WORK:
Expungement and deregistration pro bono clinics
The Center LGBT resource bank
Board of Directors Member for Community Education Outreach
PROFESSIONAL MEMBERSHIP:
Colorado Bar Association
Denver Bar Association
National Lawyers Guild